Our Team
Gray Hunter Stenn LLP operates out of three locations throughout Illinois, serving clients regionally, nationally and internationally. Contact one of the Partners nearest your location to see if we're a fit for you and your business.
Our History
Founded in 1917, when two accountants from opposite ends of Illinois collaborated on jobs with mutual clients, we continue to focus on the unique needs of the entrepreneur.
The original partnership was formed by Harry Stenn and Clyde Hunter. Phillip Gray didn't join the existing partnership until later in the 1920s. From the day Gray Hunter Stenn opened our doors, our focus has always been on efficiency and mutually beneficial relationships. It's how we've always operated and it remains a central theme to the high level of service we provide today.
Now, with three locations and clients in the U.S. and abroad, we pride ourselves on partnering with clients seeking a proactive approach to accounting and business situations, rather than simply responding after-the-fact.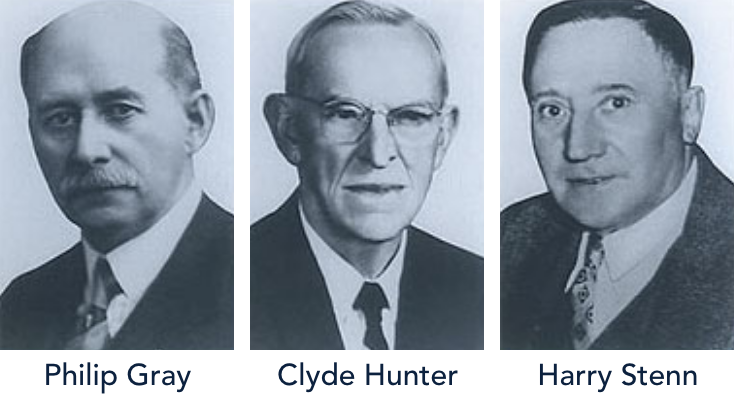 AICPA G400 Status
The American Institute of CPAs has identified Gray Hunter Stenn LLP as one of the 500 largest firms, out of 44,000, in the United States.
The AICPA identifies the country's 100 largest CPA firms and classifies this group as The G100. This second tier of CPA firms represents the organizations serving America's small and mid-sized businesses. The Group of 400 (or G400) is comprised of the next 400 largest firms in the nation. The firms that make up the G400 range from having 21-99 CPAs in their firm.
The G400 will provide Gray Hunter Stenn LLP with direct access to the leaders at the AICPA and in the accounting profession. The G400 also provides a wealth of valuable and timely information related to the regulatory, legislative and standards-setting landscape for accounting matters.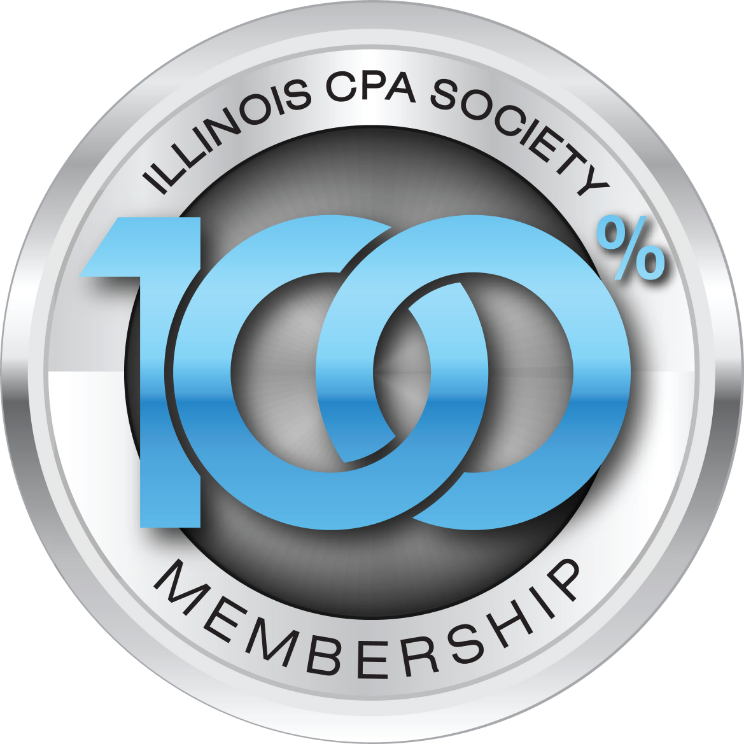 100% CPA Membership in ICPAS
All of our certified public accountants are members of the Illinois CPA Society.